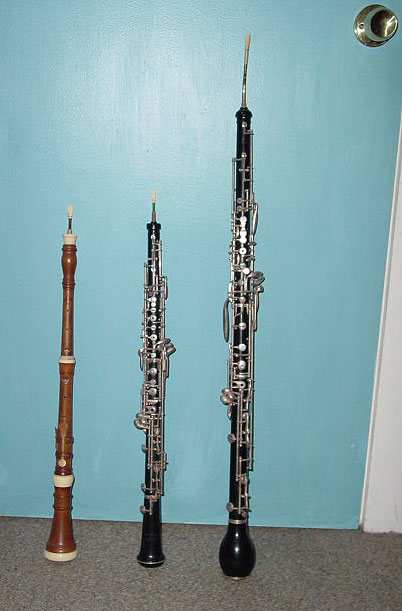 Of course, that quote could have been referring to the sound produced by an oboe in the hands of an unskilled player...
The oboe, when played very well, is truly one of the most
beautiful sounds imaginable.
The sound of the English horn is even more so.
Above From left to right,
Baroque oboe, modern (conservatoire-system) oboe, and English horn.
More early reeds: Below from left to right,
Modern reproductions of trebel schawm, baroque oboe, and 18th-century "Telemann" clarinet.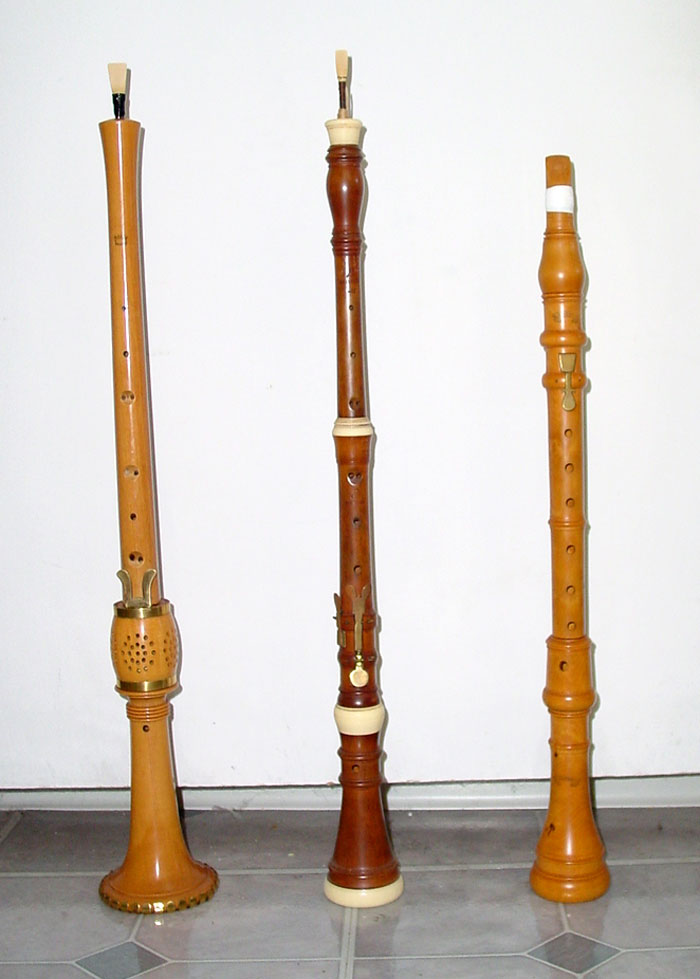 All material © Jay Easton 2001-2006 unless otherwise noted