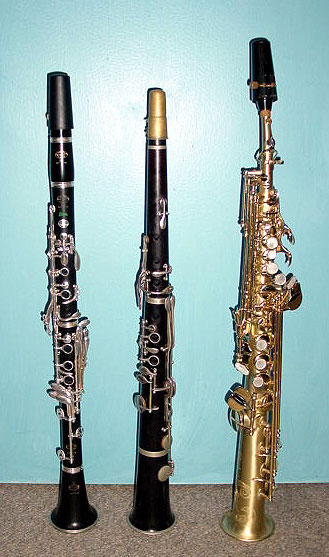 Bb clarinet, Bb tárogató, and Bb soprano saxophone.
Though made of wood like a clarinet, the Hungarian tárogató has a conical bore like a saxophone, and so its tone is similar to a very dark soprano sax sound.
sound sample:
mp3 demo Soprano sax & tárogató 1.7MB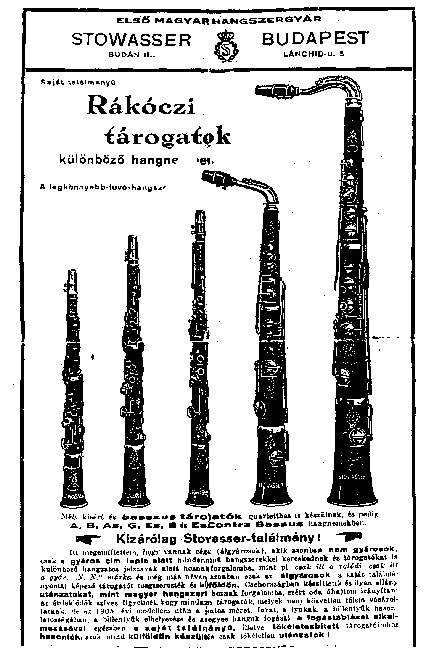 Above is a drawing of various sizes of tárogatók made by Stowasser of Budapest. Below is a bass tárogató sold recently on eBay.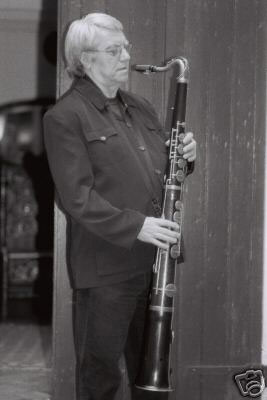 All material © Jay Easton 2001-2006 unless otherwise noted