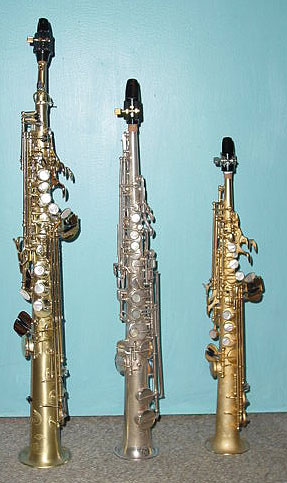 Bb soprano, C soprano, and Eb sopranino saxophones.
The Bb soprano is the most common of these- it has experienced an incredible comeback in both the jazz and classical genres; it is now widespread despite the fact it was almost extinct forty years ago.
The soprano in C has not been so lucky- it is now no longer made. It has a slightly reedier sound than the Bb soprano, but it is quite similar in tone.
The Eb sopranino has a very direct and pure sound, and is the highest pitched saxophone originally made by Adolph Sax. He had plans for one in F, but there is no evidence it was ever made.
sound samples:
(an excerpt from mvt. II of the Lunde "Alpine" Sonata for soprano)
mp3 demo Bb Soprano sax 1.5MB
mp3 demo C Soprano sax 0.6MB

mp3 demo Eb Sopranino sax 2.5MB
more sopranino sax, with piano...
mp3 Soliloquy (Hartley) sopranino 2.3 MB

mp3 Scherzo (Hartley) sopranino 1.9MB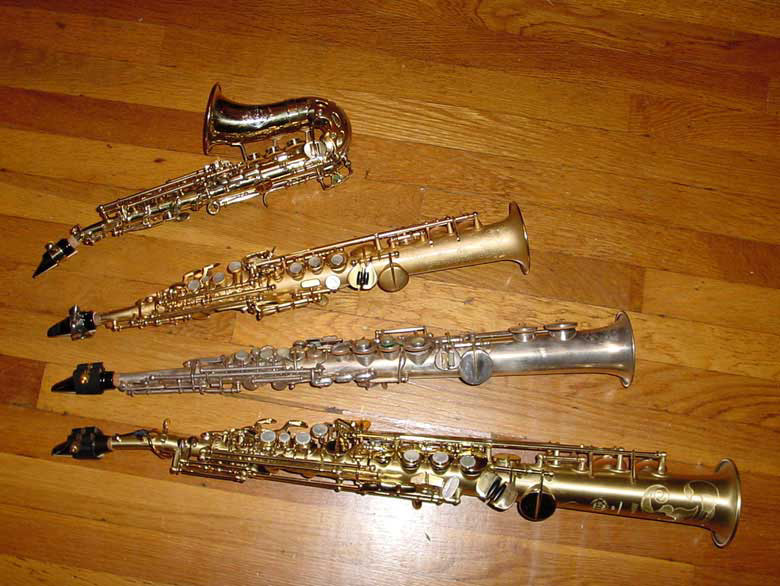 Small saxes: curved sopranino, straight sopranino, C soprano, and Bb soprano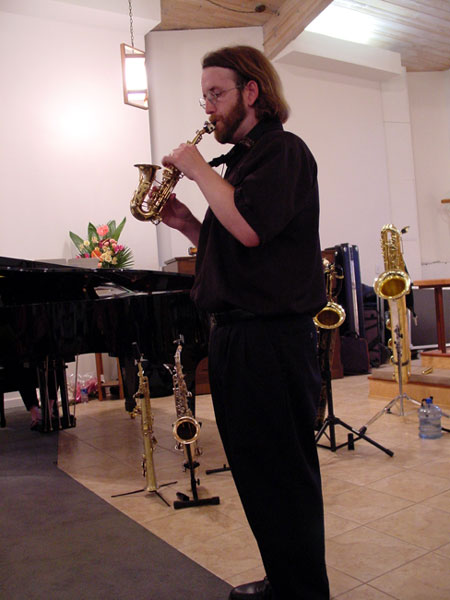 Onstage with the Orsi curved sopranino...
Mp3 sample of curved sopranino 1.1MB
All material © Jay Easton 2001-2006 unless otherwise noted