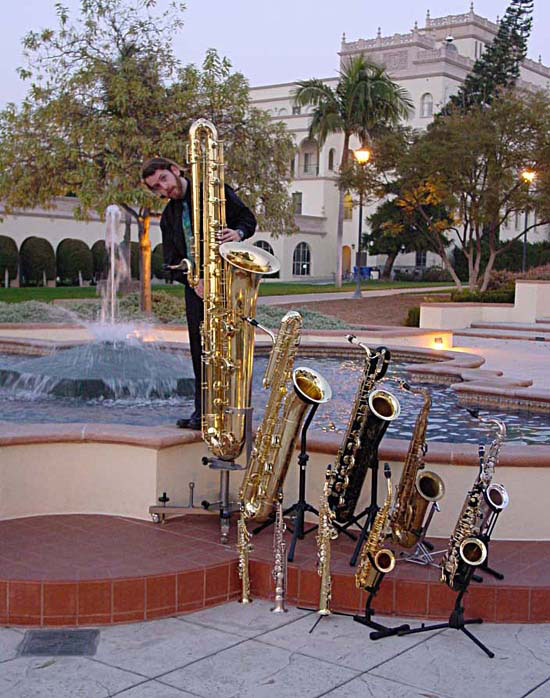 Ten saxophones in all their glory...
From large to small:
Eb contrabass, Bb bass, Eb baritone, Bb tenor, C tenor, Eb alto, F mezzo-soprano, Bb soprano, C soprano, Eb sopranino.
The following sound clip adds the Bb piccolo saxophone and the Bb subcontrabass saxophone to the ensemble in the picture above. The first section is played on C soprano, Bb curved soprano, F mezzo-soprano, Eb alto, C tenor, Eb baritone, and Bb bass. The second section adds piccolo sax, two Eb sopraninos, contrabass, and subcontrabass saxophones to the ensemble for a full pipe-organ sound with nearly a 7-octave range. All instruments were played by Jay Easton.
mp3 of Bach's Wachet Auf (1.2MB)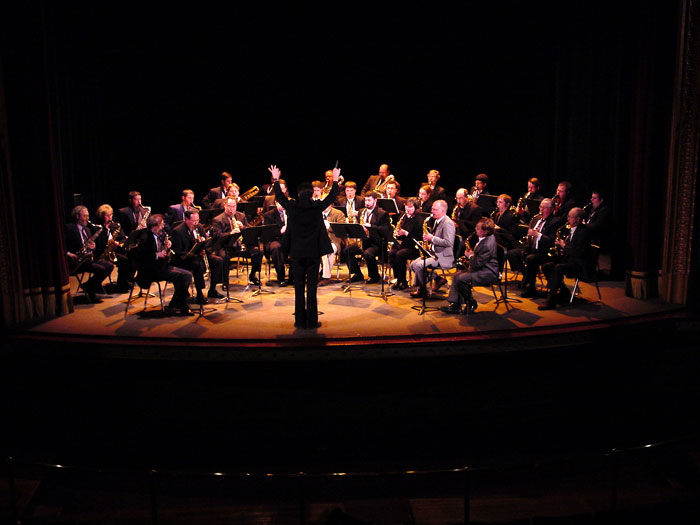 A saxophone ensemble from soprano through bass in concert.
All material © Jay Easton 2001-2006 unless otherwise noted