Hello and welcome!
Within these pages are instruments both
familiar and arcane, and work from a musician who loves introducing their sounds to a wider audience. This site is an online museum of fascinating old and exciting new instruments of the amazing woodwind family, with information for composers, performers, students, and all types of music lovers.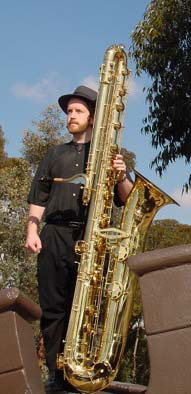 "I would never have thought anyone could handle all sizes of sax from top-most to bottom-most in such an equally masterful way! I doubt if I'll ever hear my Soliloquy and Scherzo played better." -Dr. Walter S. Hartley, composer

Jay Easton's book-with-CD available now!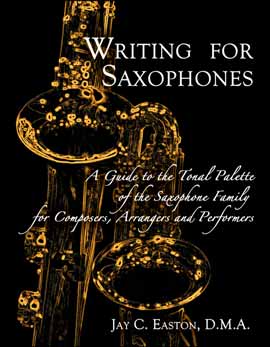 Packed with recordings and information about the complete saxophone family. A truly rich resource for
all composers, arrangers, and performers.

All material © Jay Easton 2001-2015 unless otherwise noted
Last updated June 2, 2015