Dr. Walter S. Hartley is the only American composer ever to have written solo pieces for all of the saxophones from sopranino through contrabass.
He recently was presented with several tribute performances on the occasion of his 75th birthday.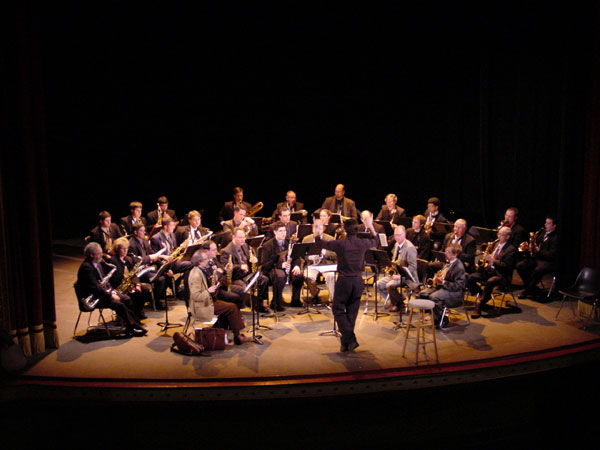 Above is the Saxophone Orchestra from the February 2002
75th birthday concert in Fredonia, New York.
Below, Jay and Walter chat with Wildy Zumwalt and Ronald Caravan.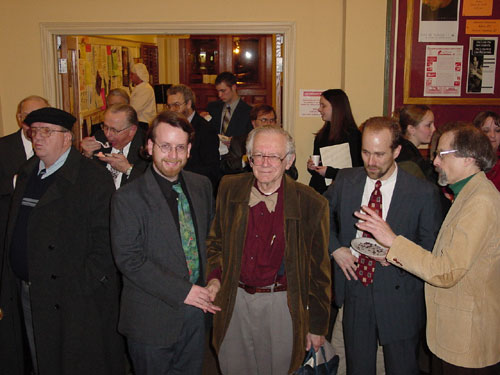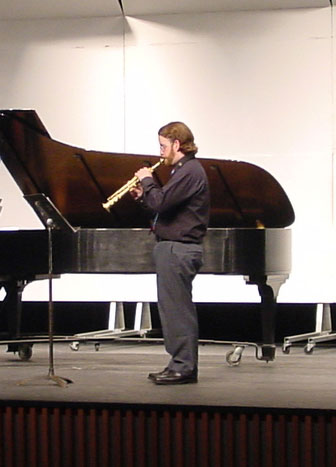 In November 2001, many saxophonists from San Diego, CA came together to pay tribute to Dr. Hartley's immense contribution to the repertoire of the saxophone family with a pair of concerts. These historic concerts were the first ever to feature solo pieces by one composer for sopranino through contrabass saxophones. From the saxophone community of San Diego, Happy Birthday, Walter!
All material © Jay Easton 2001-2006 unless otherwise noted